Italian Wine Wineries Interactive Map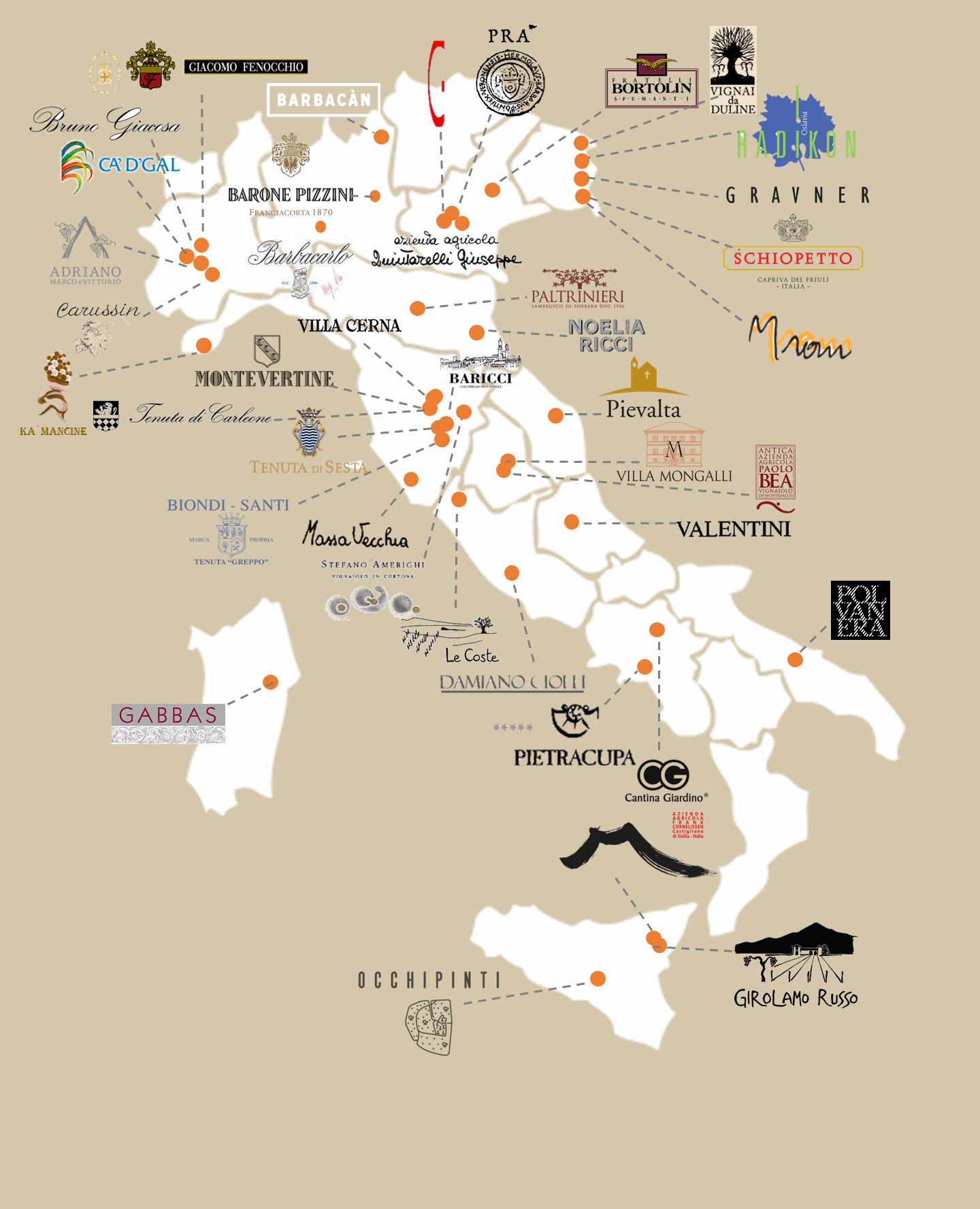 Italy, the land of wines
Try our Italian Wines Wineries
The fragrances and flavours of each bottle speak of the history, art, culture, landscapes and knowhow of a people bound from time immemorial with the cultivation of vines and the production of wine. There is no table in Italy without a bottle of wine on it, there is no dish or recipe that does not find its completion in a good glass of wine!
Whether it is red wine, white wine, sparkling wine , natural wine, Italy is one of the most important countries in the world for the production and consumption of quality wine, with an ancient tradition consolidated over the centuries. Indeed, the entire country is like one great vineyard: there is not a region from north to south, on the coast, in the hills or at the foot of the mountains that does not have its characteristic wines. There are over 350 native varieties of Italian grapes and each one of them can give origin to a different wine! A heritage unequaled in any other country in the world, which makes the Italian wine panorama extremely variegated, as well as fascinating and fun to explore.
However, it is not only the quality of the grapes that makes a wine great. What counts most is the value of the local terrain, its peculiarities, the characteristics of the soil and climate, which give the wines their unique characteristics. Italy is a country of widely differing geographical areas. Not only from region to region, but even within the same area there may be substantial variations. This is why the same variety of grape, cultivated nearby, perhaps only a few metres away, may offer us different wines, with differing tastes and nuances.
This is the magic of terroir, the strength of unique lands represented by as many cru: pocket handkerchiefs of terrain that transfer their characteristics to their wines, unique, equal only to themselves, impossible to reproduce!